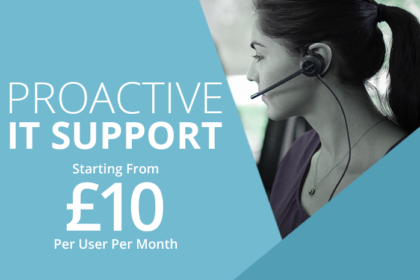 IT Support and management for a fixed monthly price – it's that simple.
We reduce the business impact of IT failures by minimizing their occurrence through proactive management and monitoring.
Security, networking, data protection and users support – we handle it all for a single, predictable price.
Engineering Excellence
Highly skilled in house engineering team. Accredited to work with all the major IT vendors including Microsoft, Dell, HP, SonicWALL & VMWare.
Proactive Fault Management
24×7 Advanced Performance Monitoring ensures all of the critical network devices that comprise your network are healthy and functioning reliably and optimally.
ISO 9001 & 27001
As a business, we are committed to delivering quality solutions & support. We hold the ISO9001 & ISO27001 accreditations.
Security Specialists
We deploy multi-layered security solutions through a mix of cloud-based and on-premises deployments to keep our customers protected.