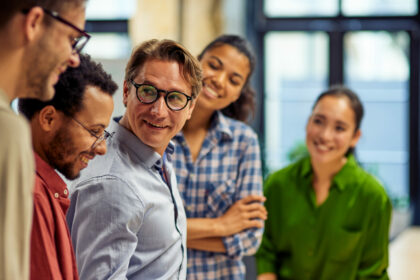 If you use MS Teams you might be missing out on voice capability options? Microsoft Teams Phone Operator Connect provides a secure, productive employee experience with calls, chat, meetings, and MS365 apps united in one easy-to-use tool.
Microsoft Teams Phone is an enterprise-grade cloud communication service designed for the needs of your business. It's an add-on to the Microsoft 365 subscription and is a crucial element in making the step to a modern working environment, particularly when adopting a remote or hybrid working model.
Voice enabling Teams Phone with Gamma
Business needs are met with the traditional calling features we expect in a phone system such as voicemail, speed dial, music on hold, presence and call forwarding as examples. You can also complete all your call management within the Teams Admin Center and create call queues, auto attendants, resource accounts and lots more. It can also be integrated with other features such as call recording and contact centre solutions. Choose how you enable PSTN calling with Operator Connect, Direct Routing or Microsoft Teams Calling Plans – or the combination that works best for your business. In addition to this we also earned advanced specialisation in Calling for Microsoft Teams. This certification is sentiment to our deep knowledge, extensive experience and proven customer success with Microsoft Teams Phone solutions.