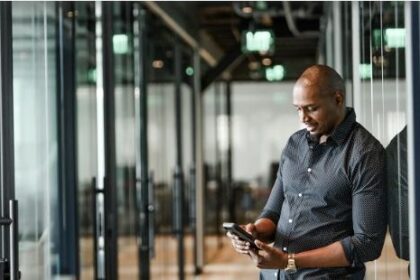 There has never been a more important time for communication and collaboration solutions that enable people to work remotely – and we are laser-focused on delivering innovation to help organizations do just that. Avaya Cloud Office™ by RingCentral® is a new all-in-one solution that delivers seamless collaboration across multiple channels to empower your team to work effectively from wherever they are, on any device — and it is now available for organizations like yours to put to work today.
You've likely heard about the new Avaya Cloud Office UCaaS solution, including the preview we shared at our annual ENGAGE conference last month. We can't wait to get it in your hands, so you can start using this all-in-one collaboration platform to enable voice calls, team messaging, meetings, video conferencing, file sharing and more – all with the remote enablement capabilities of the cloud.
Regardless of organization size, location or industry, collaboration is proven to drive workplace productivity. In fact, a Stanford study from a few years ago found that even the mere perception of working collaboratively can supercharge performance. However, as companies have invested in collaboration technology, many were faced with mounting complexity and fragmentation. They have phones, conference numbers, messaging, SMS, fax, video software and more–none of which seamlessly work together or across every device. For some, communications solutions are out-of-date and the hassle of keeping them running has become too much. Many know they need to move their communications to the cloud for better cost and quality, but they don't want to disrupt their business. The idea of cloud collaboration sounds great, but technical and financial realities remain.
Avaya Cloud Office provides hassle-free migration to a secure, reliable platform, enabling employees to call, chat, collaborate and access business apps on any device, anywhere. By leveraging the combined strength and support of two industry leaders, organizations can easily enjoy the superior features, reliability and security inherent to cloud communications. The solution is truly unlike anything on the market today.
One app, any device, any location
​Take calls, make calls, chat, collaborate and more. Avaya Cloud Office provides your employees with whatever they need, when they need it, wherever they happen to be. Built on an open platform with APIs and Web-hooks, the solution supports 100+ integrations with business cloud apps including Office 365, Salesforce, ServiceNow, Zendesk, and Google G-Suite.
Choose your cloud path and timing:
​ZK Research reports that cloud UC is growing at a 14% compound annual growth rate, which is seven times the growth rate of on-premise solutions. Cloud is here, and your workplace needs it for better collaboration. Realize your technology goals at a speed and pace that works best for you. Your current tools will work the same as they do now, and even better as you move forward. Adapt and add new features and experiences on your timeline while significantly reducing costs.
Hands-off, worry-free upgrades, support, and administration:
​Avaya Cloud Office provides a quick and easy path for getting started or transitioning from your current solution, including automated updates for the latest technology and 24×7, award-winning technical support. Keep high-value people on high-value projects, and access in-depth consulting and implementation services with Avaya's professional services arm (nearly 5,000 service and technical experts worldwide).
Trusted solutions and services, backed by communications experts:
​Avaya Cloud Office provides the power of expert communications leaders, industry-leading security, and high reliability for never missing a call or message. You don't need to be a cloud expert to get started. You care for your business, and we'll care for your communications.
When it comes to workplace performance, you should only trust the best, and Avaya was recognized as a Customer's Choice in the 2019 Gartner Peer Insights for Unified Communications. And now, we've introduced the next big thing in UC to revolutionize how work gets done.
Call Connexus today regarding Avaya Cloud Office for your business.