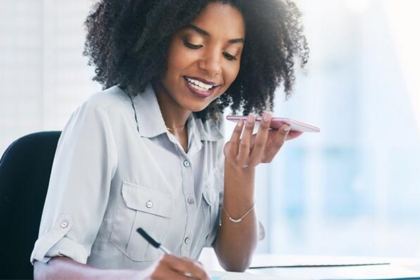 The question of whether to move from an on-premises PBX (Private Branch Exchange) to a cloud communication solution can be complicated for small businesses. The benefits of cloud are clear, but the business case may not be for the local school, legal or medical office, or manufacturer that has already invested in a legacy phone system. If you're that decision maker teetering the line, consider the value of moving your business forward.
Avaya Cloud Office – addresses the top of mind considerations of customers planning their move to the cloud:
Can you migrate easily to the cloud?
Can you simplify your solution and get everything on a single, predictable bill?
Do you have the advantage of an all-in-one application that runs on any platform and does calling, messaging, meeting, and more?
How can you smoothly expand as your business grows, without system management headaches?
How can you keep your solution current?
Let's look more closely at what each of these points means:
1.) A smooth migration that optimizes what you currently have: A cloud communication solution means there's no onsite PBX hardware to install or maintain; you use the solution, and your provider manages it for you. Yet a smooth migration will allow you to optimize existing telephony equipment while modernizing your business phone system. We work closely with our customers to give them everything they need to simplify and empower their business without leaving anything to waste. For example, continuing to use some of the existing sets they purchased from their on-premises system while getting access to popular and familiar Avaya features such as Park and Page and Bridged Line Appearances.
2.) Streamlining payments and eliminating hidden costs: Arguably the best benefit of a cloud communication solution is the cost advantage. You'll only ever pay for the services you use, you can streamline payments with better price predictability and control (no surprises or hassles), and you'll never have to worry about spare hardware capacity or licenses. At the same time, you'll eliminate hidden expenses from network upgrades, license fees, installation, separate building wiring, standalone services, personnel training for maintenance, and more. Avaya Cloud Office gives you everything you need in one complete solution at one low, monthly price with one single, simple bill.
3.) No communications sprawl: On-premises phone systems stop short of offering a unified cloud communications experience that encompasses everything employees need to do their jobs well (video calling, web meetings, team messaging, etc.). Employees get frustrated jumping between different apps to accomplish their goals, and stand-alone services accumulate significant charges and create more work. With Avaya Cloud Office you can chat with co-workers, make and receive calls, plan and join meetings, collaborate with screen sharing and video, and keep your teams on track with file sharing and task management – all from one easy cloud-based app, available on any device, and backed by our award-winning support services. Best of all, you get a single bill for a unified solution versus multiple bills from multiple vendors.
4.) Easily expanding as your business grows without worrying about system management. Growth in the cloud is automatic and effortless, enabling you to scale up and down with no limits on-site or across sites. You'll never have to build spare hardware capacity to accommodate growth; simply clone users and add as required. Administration is also extremely simple with a cloud communication solution. As an administrator you're provided with credentials to log into the management dashboard anywhere, anytime from any device to view information, make changes, and securely monitor your business' communications. As part of the purchase of Avaya Cloud Office, our customer success team steps in to educate users on how to easily self-manage the system.
5.) No more regularly updating your phone system. Going to the latest release level on your current platform costs money, not to mention the time and effort of planning and scheduling to minimize business disruptions. On top of this is the risk of something going wrong during an upgrade and having an outage. A cloud communication solution means always being up to date – automatically and with new features – with zero hardware churn or challenging upgrades. Avaya Cloud Office keeps everything updated and secure with the latest releases and features so you don't need to lift a finger (updates happen automatically once per quarter, included at no extra cost). Employees will have everything they need to work effectively, and you'll never have to worry about your communication solution being out-of-date.
We believe that the right business communication solution should always have what you need – especially for the hard-working small businesses that are at the heart of our communities and economy.
Blog from Avaya.com – Click here to view
For More information regarding Avaya Cloud Office, please give us a call on: 01453 827700