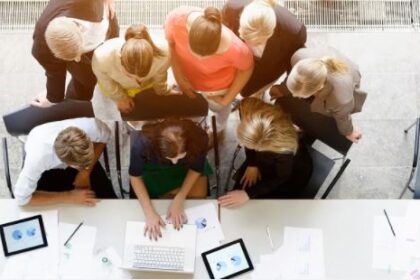 The Best Unified Communications Solution: Avaya Cloud Office
The average team relies on at least a handful of productivity-enhancing applications–calling, messaging, video conferencing, file sharing and collaboration–for getting work done, using these tools anytime from anywhere across the world. And of course, different teams prefer to use different apps for different reasons. They shouldn't have to settle for a collaboration tool they don't absolutely love, yet without cohesiveness there's productivity loss, security risk, and disengagement. The clear solution is to place communications and collaboration in one place. Simple sounding, yet difficult to achieve.
This is what makes Avaya Cloud Office a groundbreaking new offer. The solution brings to market the best of two industry leaders–RingCentral's unrivaled Unified Communications-as-a-Service (UCaaS) platform and Avaya's industry-leading services and technology capabilities–to redefine workplace collaboration. Together, we're enabling businesses of any size to securely house their applications in one place–no matter where their workforce is, what devices they use or what environments and applications they need to work with–via a pure cloud, multitenant UCaaS solution.
With Avaya Cloud Office, customers can:
Transform their business communications at a pace that's right for them
Simplify communications through one app available on a wide range of devices and locations
Easily scale any time
Receive industry-leading security and support from a global leader in communications and collaboration solutions
Avaya Cloud Office adds UCaaS solutions to our industry-leading portfolio; a full suite of communications software and hardware solutions relied on by more than 120,000 customers in over 180 countries. Our partners can leverage this new, best-of-breed solution that extends their reach and revenue opportunities and further strengthen their solution portfolio to transform communications and enhance workforce productivity. Meanwhile, end-customers will be empowered with all-new functionality for driving better outcomes.
The concept of workplace collaboration has expanded beyond anything we could have possibly imagined. Avaya Cloud Office fits a crucial need as expectations continue to evolve, enabling businesses to measurably enhance workplace productivity, customer loyalty, and business growth.
View more information on Avaya Cloud Office: Avaya Cloud Office
Blog from Avaya
Give us a call today on: 01453 827700