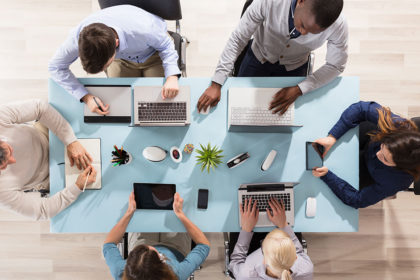 Avaya IP Office reaches 600,000 systems issued to businesses and organizations around the world while the IP Office Cloud sees double-digit growth
Santa Clara, Calif. – September 27, 2017 – Avaya today announced that the Avaya IP Office Platform has reached a new milestone with 600,000 systems issued to businesses and organizations globally since the original launch. The milestone comes amidst growing demand for IP Office Cloud from markets around the world, and increasing hybrid sales as companies find greater flexibility to match their communications technologies with their business strategies.
Avaya IP Office is one of the most widely deployed midmarket business communications solutions in the world. Today, IP Office is available globally through hundreds of Avaya channel partners spanning 164 countries.  Its long-term popularity as a premises-based solution is carrying over to Avaya IP Office Cloud, as indicated by the double-digit growth in licenses for cloud-based deployments quarter over quarter.
Customers opt for Avaya IP Office Cloud for pure or hybrid cloud implementations for a number of reasons:
Investment protection: retaining legacy, premises-based solutions to enable older endpoints and reduce the need to retrain employees while adopting newer capabilities from the cloud

Expanding locations: easily adding a new location or bringing several locations into a single, communications network with a single dial plan makes it easier to standardize capabilities, connect and transfer across locations

Flexible capacity needs: scalable and seamless integration of temporary employees into the contact center to assist with peak seasonal demand, holidays or other short-term needs with no capital outlay

Business continuity: hybrid cloud deployments offer a survivable gateway for an extra layer of protection and enable faster recovery when unforeseen circumstances arise that affect a specific location or network

New customer requirements: cloud deployments enable new customers to add a capability such as contact center or mobility, or find a work around for building limitations or restrictions that make wiring unfeasible.
Avaya IP Office 10.x is capable of supporting five to more than 2500 users with unified communications – a far cry from its 1.0 launch capacity for up to 360 voice-only. Today's IP Office customers are accessing contact center, video collaboration and mobility as well as full stack unified communications in both the cloud and premises-based deployments.
Quotes
"The track record of Avaya IP Office speaks for itself as we reach this historic milestone. Midmarket businesses can rely on this highly flexible communications platform, secure in the knowledge that it will continue to evolve in lock step with the needs of their business. For midsize businesses where resources and budget expenditures need to be closely managed, Avaya IP Office is a sound decision that can help owners, executives and managers sleep at night."  
Mark Monday, Vice President and GM, Engagement Platforms, Avaya